Almir Mavignier
Born in 1925, Almir Mavignier was a Brazilian painter and graphic artist from Rio de Janeiro. He favored abstract expressionism, and his work is commonly associated with Op art and concrete art. From Berlin to New York City, Mavignier's paintings maintain global influence and have been showcased at exhibits all around the world. For more information about this artist's career, contact our team today!
Life History and Career Growth
On May 1, 1925, Almir Mavignier was born in Rio De Janeiro, Brazil. In 1946, he started to study painting and arts at the Árpád Szenès. His first solo exhibit was at the Museu de Arte Moderna de Sao Paulo, where he debuted a collection of abstract paintings. Mavignier later moved to Paris, France, and continued to travel throughout Europe. By 1952, Mavignier focused his artistic talents on concrete art and enhanced his education at the prestigious College of Design in Ulm. He continued to experiment with abstract styles and produced over 200 graphic posters.
Are you interested in procuring a timeless print of Almir Mavignier's abstract work? Call us today! We curate high-quality fine art prints for our customers.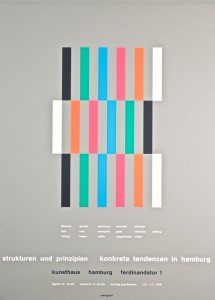 If you would to inquire about Zimmerman Fine Art, please send us an email today!